Divorce is, without a doubt on the most tumultuous moments of anyone's loss. The mental stress, economic loss, property division hazard, and the children's responsibility is too much to bear. People get so confused, angry, and emotionally fragile that they often can't think straight. The emotional vulnerability can also lead to economic vulnerability and many more wrong decisions that they would regret later. 
Questions to Ask During Your Initial Consultation
Do You Specialize in Divorce Cases?
Lawyers who deal with the divorce-related issue has to be really tough. They can't simply practice law with some other areas and come straight to deal with such a highly specialized subject. The lawyer must have vast experience in family law related areas. For instance, a lawyer who frequently deals with estate planning is far more suitable than a lawyer who deals with assault, murder, or corruption-related problems. So, the first question you need to ask is to your lawyer if he is well experienced with child support and child custody.
A lawyer who is an expert at family law cases will know the ins and outs of the divorce process, how to speed things up, and how to work with other lawyers and court personals effectively if your case ends up in court.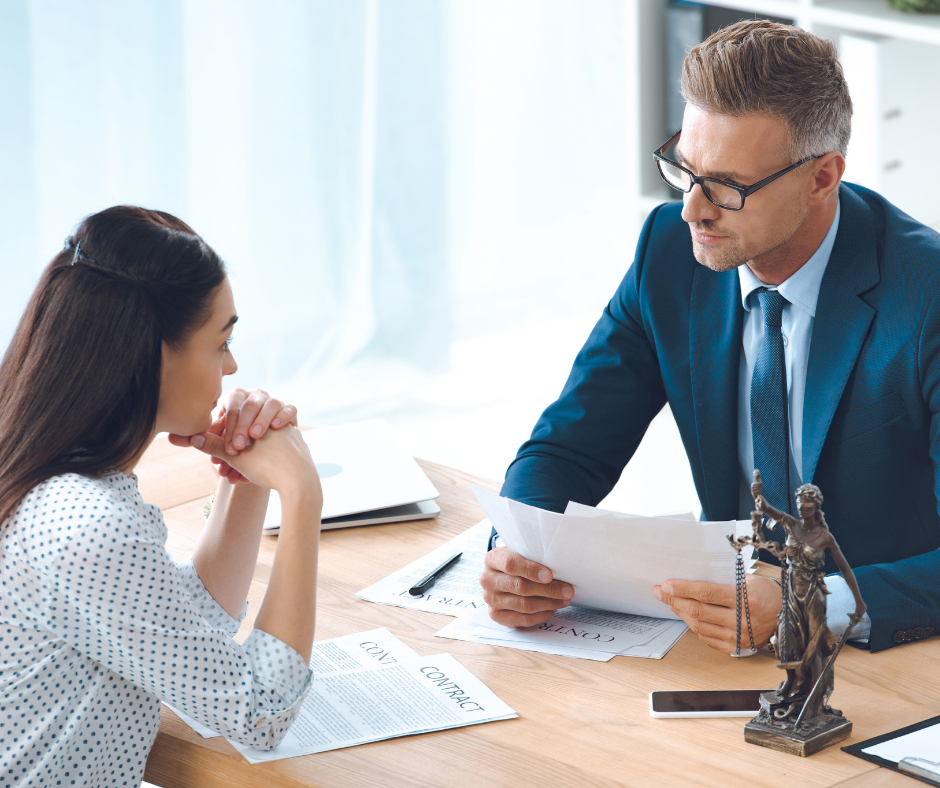 What is Your Fee Structure?
During your initial consultation with the attorney you are going to work with, it's important that you discuss his/her fee structure so that you are not surprised later. The discussion should be straightforward. You must discuss the costs you should expect, such as the hourly rate for your lawyer, a retainer fee, and other billable costs. Don't hesitate to ask about the cost. It's not beneficial at all if your budget doesn't fit well with your lawyer's fee, even if he is very skillful.
How Long Will The Case Take?
Every case is different.No lawyer can give you an exact time about how long your case will take. Still, an experienced divorce attorney can assess how long your case takes as he/she must have worked with a similar type of cases over the year. There are many variables at work that define the complexity and duration of a case. Factors like the amount of the assets that need to be divided, child custody issues, child support, and spousal support define the duration.
Divorce is quite often a messy matter to handle. Proper management and the right consultancy are very crucial to smooth up this problematic process. If you find any
How Often Will We Communicate and in What Manner?
An open line of communication is crucial to building up a successful case. So, before working with your attorney, you must know how often and in what manner you and your lawyer will communicate. Divorce is a very volatile matter. The opposite party may bring severe allegations against you. So, you may need to get in touch with them on short notice. So, first, fix the medium of communication with your attorney and ask him in what our he/she will be available and what you should do if you can't reach him/her in an urgent situation.
Who Else Will Be Involved in the Case?
Most lawyers work with support staff, including legal assistants, legal secretaries, and paralegals. Ask your potential lawyer who else will work on the case and what credentials his team has. You have every right to ask specific questions like this.
You need to feel confident that every team member will be at their best, and they do everything to represent you and your interests.
Divorce is often a messy matter to handle. Without proper procedure and the right advice, it can become messier. An expert consultant can take a bigger portion of your burden and can help you to get the best bargain available. So, before starting the whole procedure, you must ask your potential lawyer the right questions.