We don't see anything like this coronavirus pandemic in the recent past. It's like facing a world war level crisis. Everyone is scared. Every aspect of life is affecting. Thousands are dying every day. Many governments, local administrations, hospital authorities are losing their grips to control the epidemic.
Now it's very natural for the Canadian government to take extra measures to protect its citizens from the coronavirus epidemic. It's also usual to anticipate that Canadian immigration is going to put some travel restrictions to stop the virus from further spreading.
Mandatory Fourteen Days Restriction
Approved permanent residents, temporary foreign workers, and some international students who haven't landed yet to Canada can now enter the country. There are some conditions though-
You have to pass a health check conducted by airlines.
Anyone showing any symptom of corona infection is not allowed to enter Canada.
Whether anyone enters Canada healthy or not, he/she has to isolate himself/herself for 14 days. The prime minister of Canada, Justin Trudeau has recently tweeted," Let me be clear. If you've just returned from abroad, you must stay home and self-isolate for 14 days. This is not a suggestion."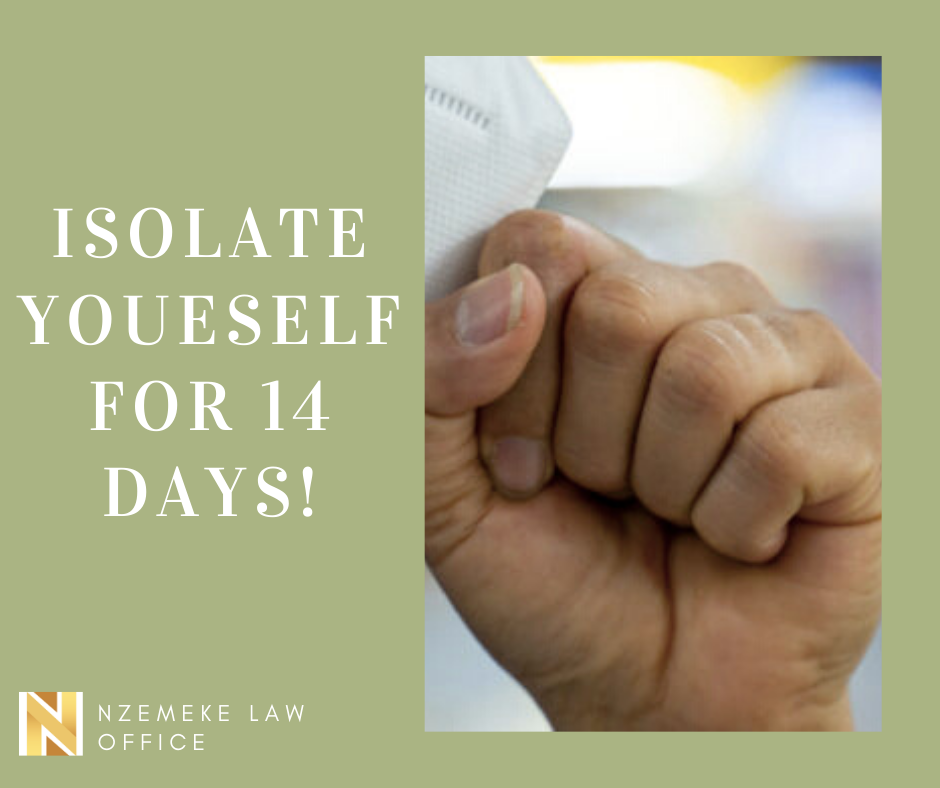 What about the Visitors?
The visitors are generally not allowed to visit in Canada. It's not permitted to a valid visitor visa or electronic travel authorization (eTA) too. But, there are few exceptions-
If anyone is registered under Canada's Indian Act.
Protected person.
If someone comes from the invitation of Canadian government to provide coronavirus protection related service.
If someone is closely related to the Canadian citizen, but the reason for arrival has to be essential.
If someone is closely related to the permanent resident. But the reason for arrival has to be essential.
If an officer designated under subsection 6(1) of the Immigration and Refugee Protection Act authorizes someone to enter in writing to reunite with immediate family members.
If a person is staying in a Canadian airport to complete his/her destination (transiting passenger.)
Members of the Canadian military ( even visiting forces and their families).
Authorized diplomat or family member including those under the United Nations Headquarters Agreement, NATO and other organizations.
Marine or air crew member.
You will need a health check pass conducted by airlines. If you have shown any symptoms of Covid-19, you are not allowed to come. Even if you have no symptom, you have mandatorily
What about International students?
The students who have an approval or study permit on or before March 18, 2020, will not fall under the category of travel restriction. Others have to wait until further notice.
What about the Temporary Foreign Worker?
Temporary foreign workers are also exempt from travel restriction and subject to the general procedure.

Final Thought
The coronavirus is hitting hard on Europe and the US. Many lives depend on how our government is going to deal with this epidemic situation. The spread of Covid-19 is not that high by so far, thanks to our governments' calculative steps.
Canadian immigration has a grave responsibility to protect the country from the coronavirus epidemic. It's a mammoth task. The best way to slow down a pandemic is to stop the free movement from one place to another. But, the laws are not that simple, and there are many more things to consider. For instance, the Canadian government is responsible for its citizens well being.
So, we all should take some responsibilities on our own too. Judging by the nature of Covid-19, it's safe to assume that going outside is not a safe idea for a while. So, if you can afford to maintain your job or halt your work for a while, please do it. If you come from abroad, please isolate yourself for 14 days.
Please wash your hand for 20 seconds with soap or liquid hand wash and maintain social distancing. If you need to know anything about immigration law, feel free to contact us.