Do you wish to sponsor your family members who are outside Canada to come and live here in Canada?

The family unit is usually a great support network and living away from very close family members could be difficult. Even though technology has helped families across the globe stay in touch with each other, you could sponsor family members here to live with you if you are eligible.
Through the Family Class category of Canadian Immigration, you can sponsor your family members if you are;
a Canadian citizen,
a permanent resident, or
registered as an Indian under the Indian Act.
You must also be 18 years or older.
Eligible sponsors who wish to sponsor family members other than their spouse, partner or child are required to exceed a minimum necessary income. There are "income guideline" which say how much money a sponsor must earn.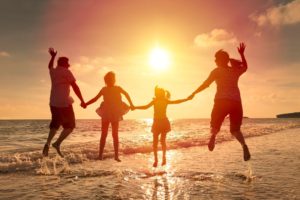 Who can I sponsor?
You can sponsor;
your spouse or common-law partner who lives with you in Canada, and their dependent children
your spouse, common-law partner or conjugal partner who lives outside Canada, and their dependent children
your dependent children (under 22 years)
If your children are 22 years or older, you can sponsor them if you have supported them before they attained age 22 and if they are not able to support themselves financially because of a physical or mental condition.
You may be able to sponsor your parents and grandparents. They can also apply for a Super Visa to come to Canada as visitors which is good for up to 10 years. The Super Visa lets parents and grandparents stay for up to 2 years each visit.
You may not able to sponsor if;
signed an undertaking for a previous spouse or partner and it hasn't been three years since they became a permanent resident,
receive social assistance for a reason other than disability,
previously sponsored someone and did not pay back any social assistance that they received while the undertaking was in place.
are in default on an immigration loan or a performance bond
did not pay court-ordered alimony or child support
have declared bankruptcy which has not been discharged
were convicted of an offence of a sexual nature, a violent crime, an offence against a relative that caused bodily harm or threatened or attempted to commit any of the above offences
were previously sponsored as a spouse, common-law or conjugal partner and became a permanent resident of Canada less than five years ago
are under a removal order,
are in a penitentiary, jail, reformatory or prison,
have already applied to sponsor your current spouse or partner and haven't received a decision.
If you do not meet these conditions, or if you want to sponsor someone else or someone who is already in Canada, get legal advice.
Contact us today at 416-901-8331 and book an appointment to discuss any of your immigration concerns.