If you have decided to marry a Canadian citizen, you may want to read this article. Marrying someone from another country sounds romantic but not a very easy task. You have to pack your life to move to the new country. That's why we put together a list of things about spousal sponsorship that might be useful to you. Whether you are married, engaged, or thinking about marrying someone in Canada, I think this article will help you.
What is Canadian Spousal Sponsorship?
Spousal sponsorship is a Canadian immigration program created to bring loved ones to Canada. In short, if you are married to a Canadian citizen or permanent citizen, he/she can sponsor you for permanent residence in Canada.
Your spouse could be your sponsor if he/she met specific criteria-
Must be a permanent resident or Canadian citizen and 18 years older
Must be able to provide support to whoever they sponsored in the past.
Must not be a recipient of government financial aid
Must not be convicted of any sexual or violent offense
Must not be imprisoned
The best thing about spousal sponsorship is that you don't need to be legally married to apply. This Canadian immigration program is applicable for common-law couples too.
Can I Come to Canada If I Marry a Canadian?
In general, the answer is yes. You are supposed to move to Canada if you marry a Canadian. Unfortunately, things are a bit more complicated than usual. First of all, you have to prove that your relationship is real. Marrying a Canadian doesn't automatically grant you permanent citizenship. You have to apply for this, and it takes a lot of time to grant this application.
The best thing you can do in this situation is to apply for a temporary visitor visa to enter Canada. The process will be much simpler if you handle things from Canada. You can also get a temporary work permit in this way.
How Can I Prove That My Marriage is Real?
One of the key challenges of spousal sponsorship is to prove the marriage or relationship to the authority. Many people try to exploit the system by entering into a fake marriage. That's why Canadian immigration becomes careful about checking the authenticity of a relationship.
You can prove that your relationship is real the following way-
Email and phone records of you and your partner
Wedding, honeymoon, travel, or any other pictures of you together;
Affidavits supporting the relationship
It is always tricky to prove a common-law relationship because there is no marriage certificate. It is not very conventional. But, if you can provide the following documents, I think it'll be more than enough-
Joint bank accounts or any other joint accounts
Phone call records
Co-ownership of property
Record of cohabitation like shared household expenditures and rentals
Official documentation listing the same address for both parties like IDs
It's not like that it's mandatory to provide these documents. But you must provide the documents that prove your relationship is real.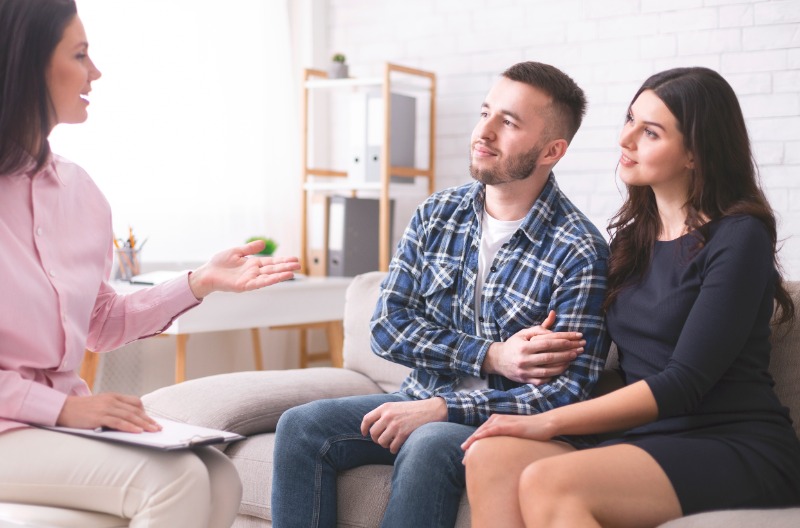 How to Apply for Spousal Sponsorship
The application process of Canadian spousal sponsorship is lengthy. You must fill your documents wholly and correctly. The smallest error can be very troublesome. There are two possible scenarios to apply for sponsorship-
From Inside of Canada
This is obviously the best way to apply for your spousal sponsorship. You and your partner are in Canada when you apply. So the legality of your relationship will be easier to prove and you don't have to wait for the permanent residentship. You may get your permanent residentship after your temporary visa.
Application form inside takes more time than an application from outside. It's because your urgency to be your partner is less in this situation. Generally, it takes twelve months to complete the process.
From Outside of Canada
In this case, you and your partner need to be approved by the CIC. First, within about four months, your spouse will be subject to approval, and if he or she is successful, you will be given a file and client ID number.
Next, it is your turn to be considered by immigration authorities. If they approve you, they will ask you to provide your passport for the visa, and you will have to exit and re-enter the country. This time, however, you must bring along copies of your marriage and birth certificate if the border asks for it.
The process is much faster from the outside. It takes only six months to complete the process.
If you plan to marry a Canadian and move to Canada permanently, you will need expert help. Our immigration lawyers are ready to handle your immigration-related problem.