When we have to separate from our beloved one, it's obviously an emotional subject. Sometimes, in our emotional state, we tend to forget that there is a grim reality out there. When our heads get cool, we have to face that reality. And that reality is inheritance.
Inheritance can be a very complicated matter to navigate during the divorce procedure. Will one partner be entitled to proceeds from the inheritance of the other partner? It can be a very crucial issue to keep inheritances distinct and separate from other marital assets.
If there is a possibility of ending up in prolonged negotiations during a divorce, you have to be careful. Our present article is trying to give you some heads up on protecting the inheritance from divorce.
Protect Your Inheritance From Divorce By Using a Trust
Trusts are a relatively easier and less expensive way to control and manage assets while protecting your ownership. People usually tend to use trusts as part of the estate planning process. They do it to protect assets from falling into the wrong hands. It's also useful to avoid excessive estate taxes and fees.
So, you can see that it's already an established way to protect your wealth. With a trust, one becomes the owner that decides how the property is going to be distributed even after he/she is gone. So, when you choose that you have to keep certain assets for yourself or for someone and not be subjected to separation or divorce, you'll need trust.
With a trust, you can designate a beneficiary from your choice to take action on your behalf if you are not available. Many families use trusts to safeguard their properties and to keep them in their families.
Before starting the procedure of trust, it's crucial that you discuss with an experienced attorney. You should talk about planning your estate and share the specific ways you want to deal with the property.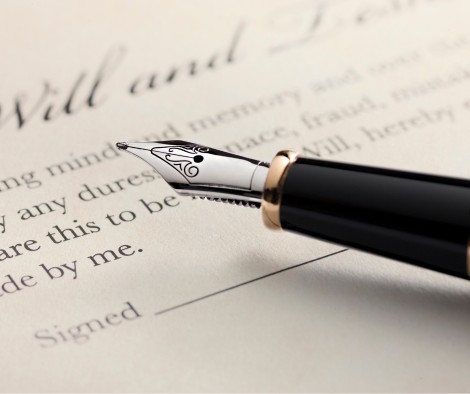 Protect Inheritance From Divorce by Using Prenuptial Agreements
A Prenuptial Agreement is a legally binding contract that two individuals entered before marriage. It covers both rights and responsibilities of both parties. It's like you decide everything before your marriage and don't want to deal with anything unpleasant and unjustified after your marriage. This way, you can protect your marriage without any bitter experience.
There is no possibility of prolonging the settlement procedures as both parties have clear-cut ideas about their shares, rights, and responsibilities. It may sound a bit unromantic, but if you consider the animosity people had to face after marriage, this is the best option available to us.
Community vs. Separate Property
The community property consists of-
All the property (movable) owned by the spouses at the marriage time, such as vehicles, TV, PC, car, TV, toaster, or furniture.
Joint assets that are acquired or bought for the spouses during their marriage.
Profit of business that has been accumulated during the marriage
The private/separate property consists of-
Properties that were acquired before the marriage
If any gifts were received from the other spouses
If any gifts were received from the other spouse during the marriage
If any legacies were received from the spouse's ascendants
If any compensation was being received from the other divorce.
Estate planning and prenup can be two beneficial solutions for protecting your inheritance or assets from a divorce. There is a certain amount of obligations that you may have to face even after you take the necessary steps to delimit your ex-partner from receiving your assets.
As the situation can be tricky and overwhelming to you, you must consult an expert lawyer. From our experiences, we can say that every case is unique. It would be very unwise to deal with such a complicated matter only by hearing other peoples' cases or ammeter suggestions.